1964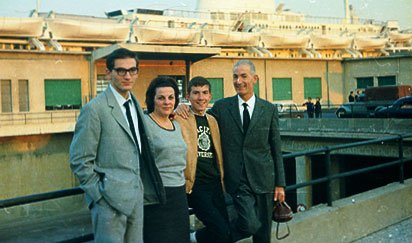 Our father, Roby, joins the company. He had a natural flair for sales, one of those men who enjoy themselves and have fun during negotiations with clients and suppliers.
He was also a great motivator, able to spread inspiration and confidence among his employees. With him, Federighi broadened its horizons and set out to support the production of packaged linen with the historical trade in fabrics and waxed pieces.
If we exclude the rare prodigious moments that destiny can give us, loving our work is the best accurate approximation to happiness on earth. I had a nightmare, I dreamed of a silent company, without orders. I woke up and realized that we are leaving again for a long journey. [...] We will produce and distribute 'the beautiful', 'the dreams'. [...] It will be a beautiful journey. Everything will be fine. I promise.